A brilliant little project I really did enjoy from start to finish, specially because it was 3D free and it was all about ingenuity and craft rather than trying to do 3D where we didn't need to.
As usual with the current trend is that it is easier to do it in 3D than for real, but in this case like quite a lot others that was not the case so after a bit of thinking we arrived to the conclusion that it would be better for the project to avoid any CG at all and just rely on a simple technique to put the line markings in the floor.
We discussed painting and putting some sort of masking to spray the paint but it occur to me that gaffer tape was perfect, only thing, we needed to be able to put it down really quickly as we didn't have permission to stop the traffic in London and be able to take it back even faster so we can move on.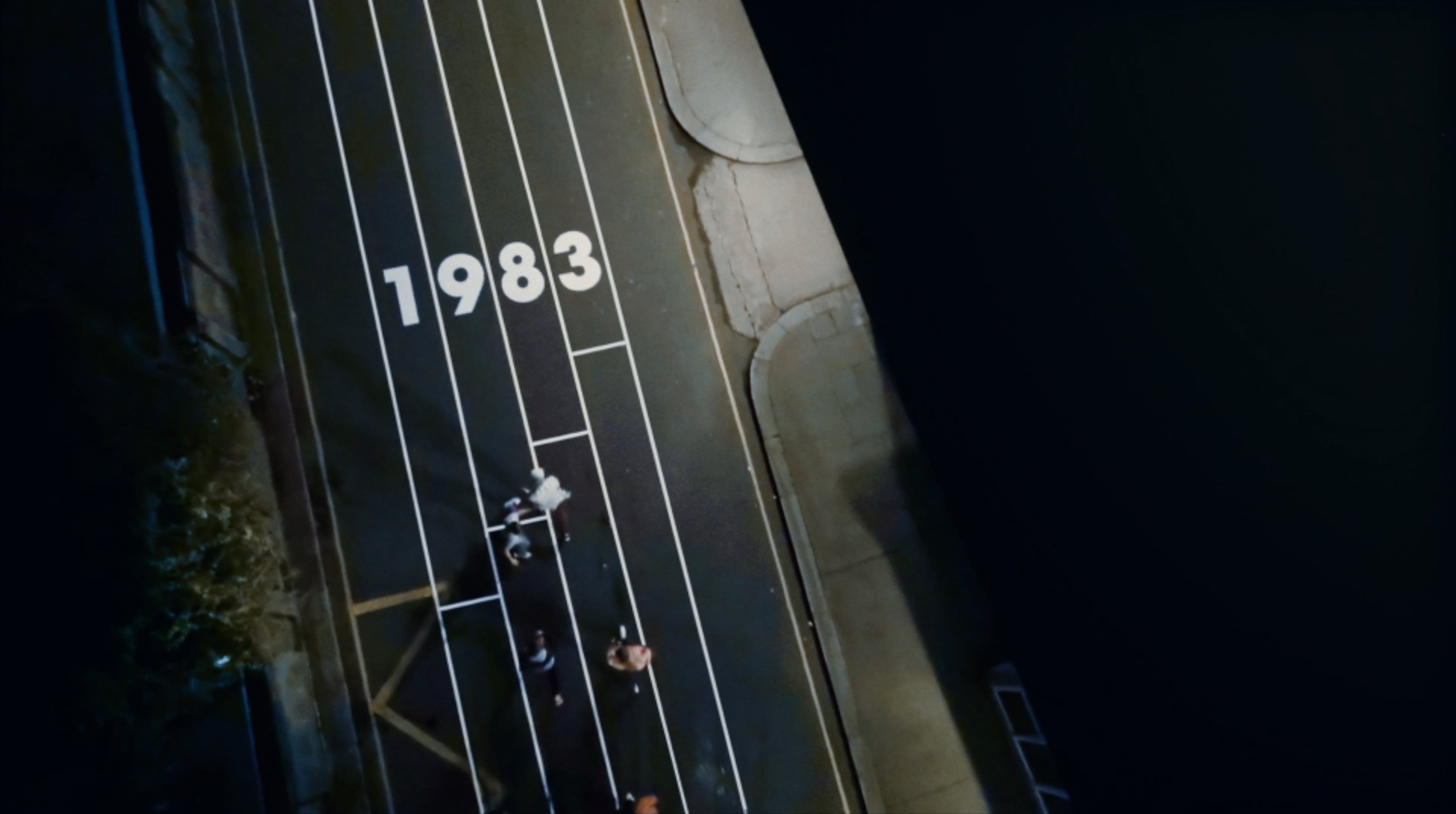 After a few tests we realised that two people that know what they are trying to do with it could lay down easily 300 metres of gaffer tape in 5 minutes and therefore we could fill a very long street without too much of a problem.
Here is our runner helping testing for the director the technique just before the shoot, something we did research before of course.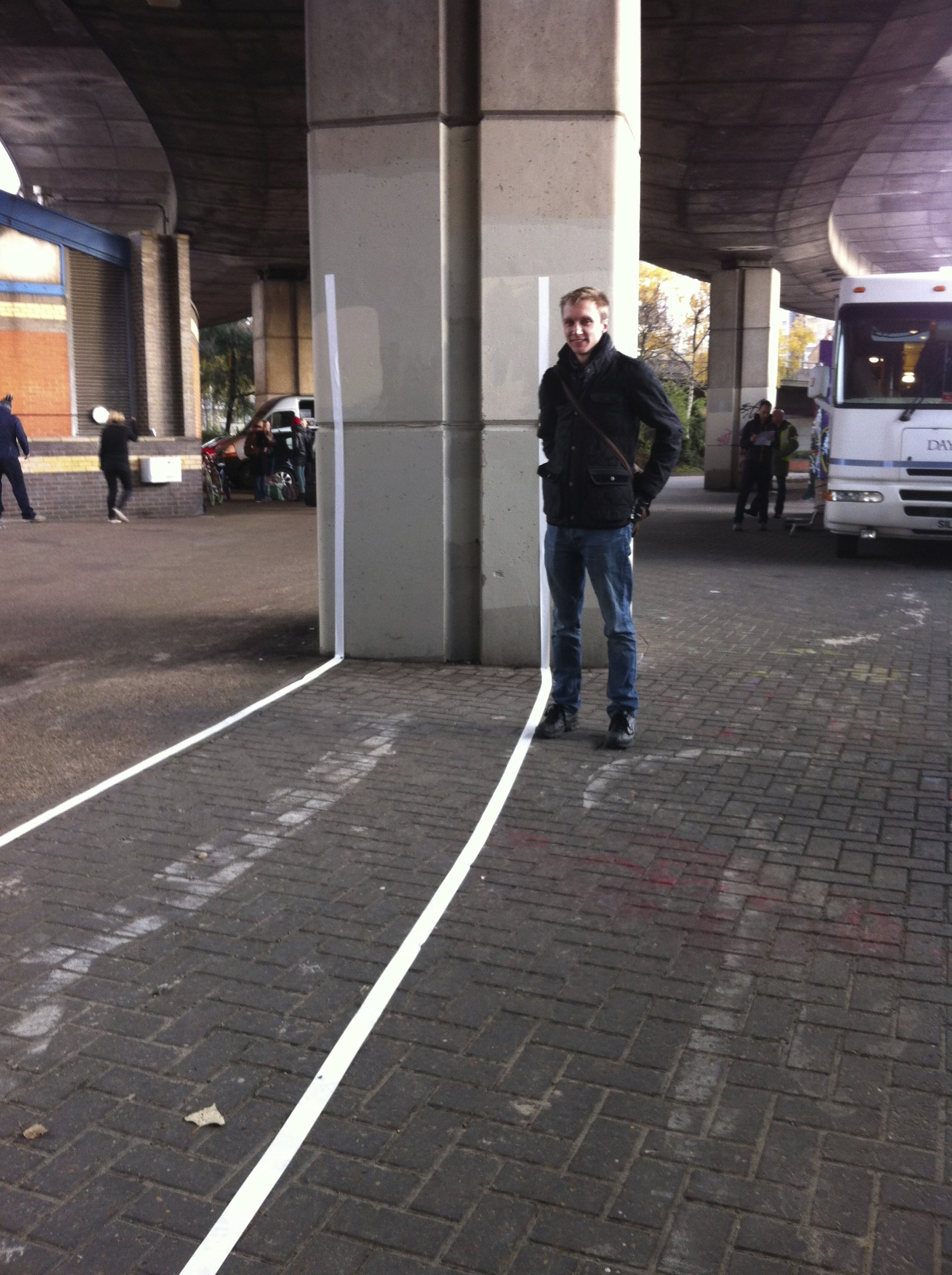 Of course we didn't have time for laser measurements nor anything like that, we just approached by eye and make sure we could dirty the tape quickly by walking over on the way back, then we would correct the lines in nuke.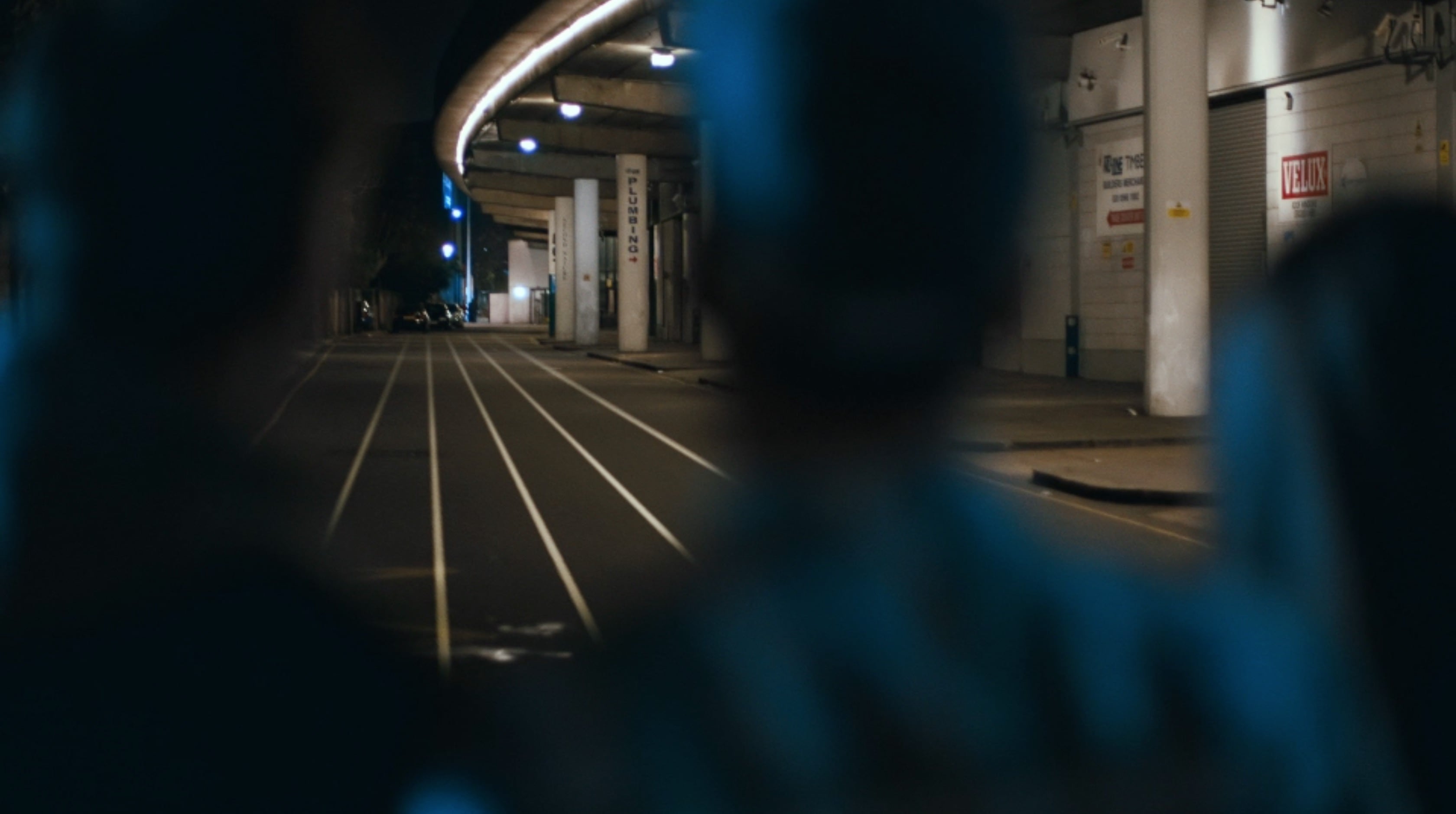 We didn't bother with the horizontal nor numbers as that was the factor that would have slowed us down and was very easy to do in post so we went to the shoot with 30 rolls of gaffer tape and literally bombarded the streets with it, shoot and peel the tape off quickly for the next shot.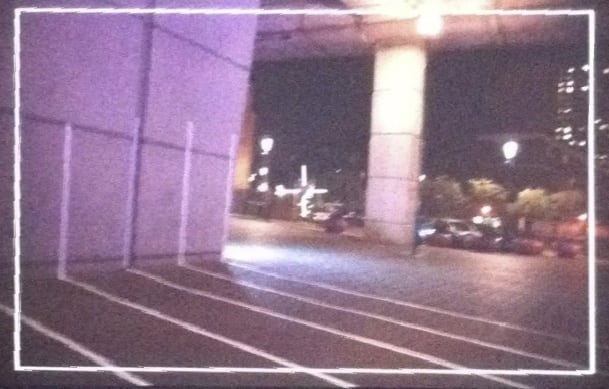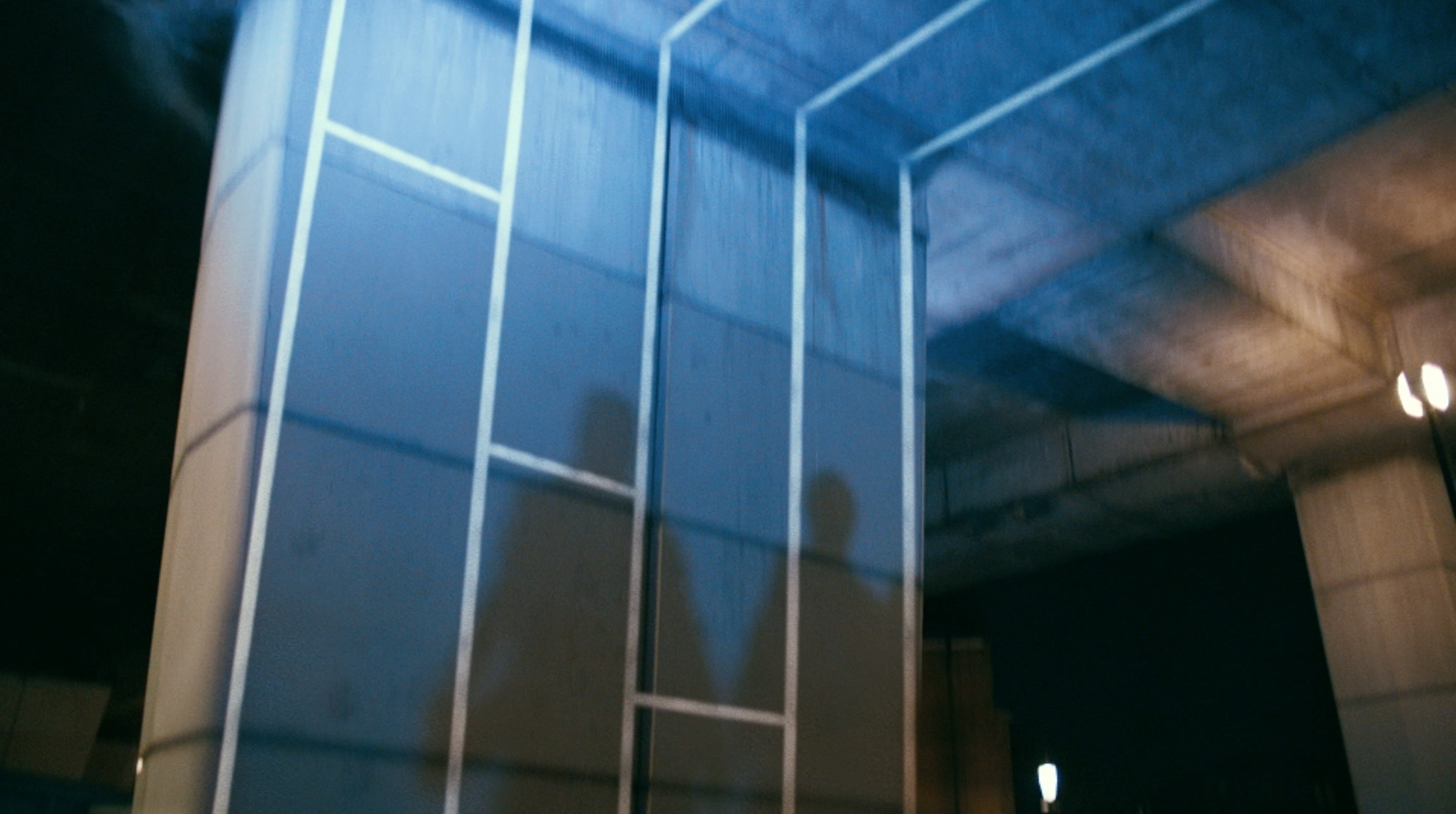 I was super happy because the director could see what he was doing, the DoP could frame the camera, the talent would know where the lanes were and overall the feeling was perfect.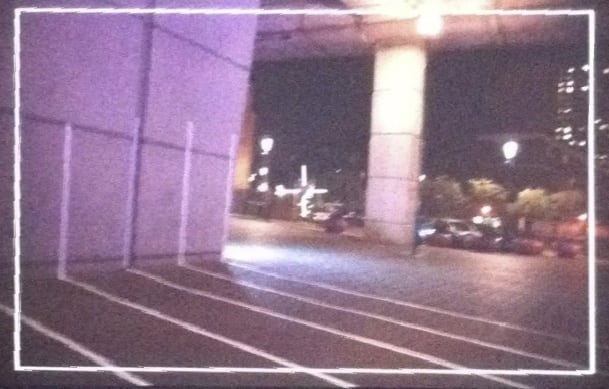 Of course the jobs where we look under the highway were done in CG but the what we did is use photographs to construct them, when we shot we did choose carefully the architecture so we could work with something as you can see in the next images (sorry for the poor quality but that is all i could get at that point).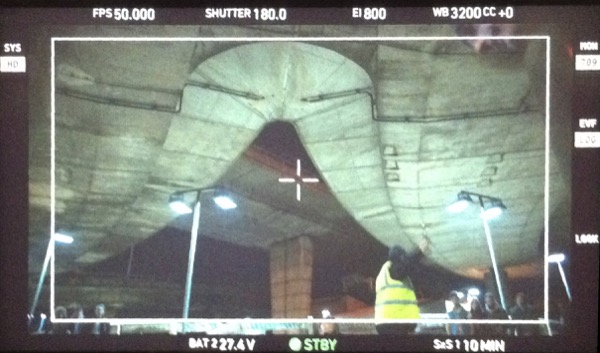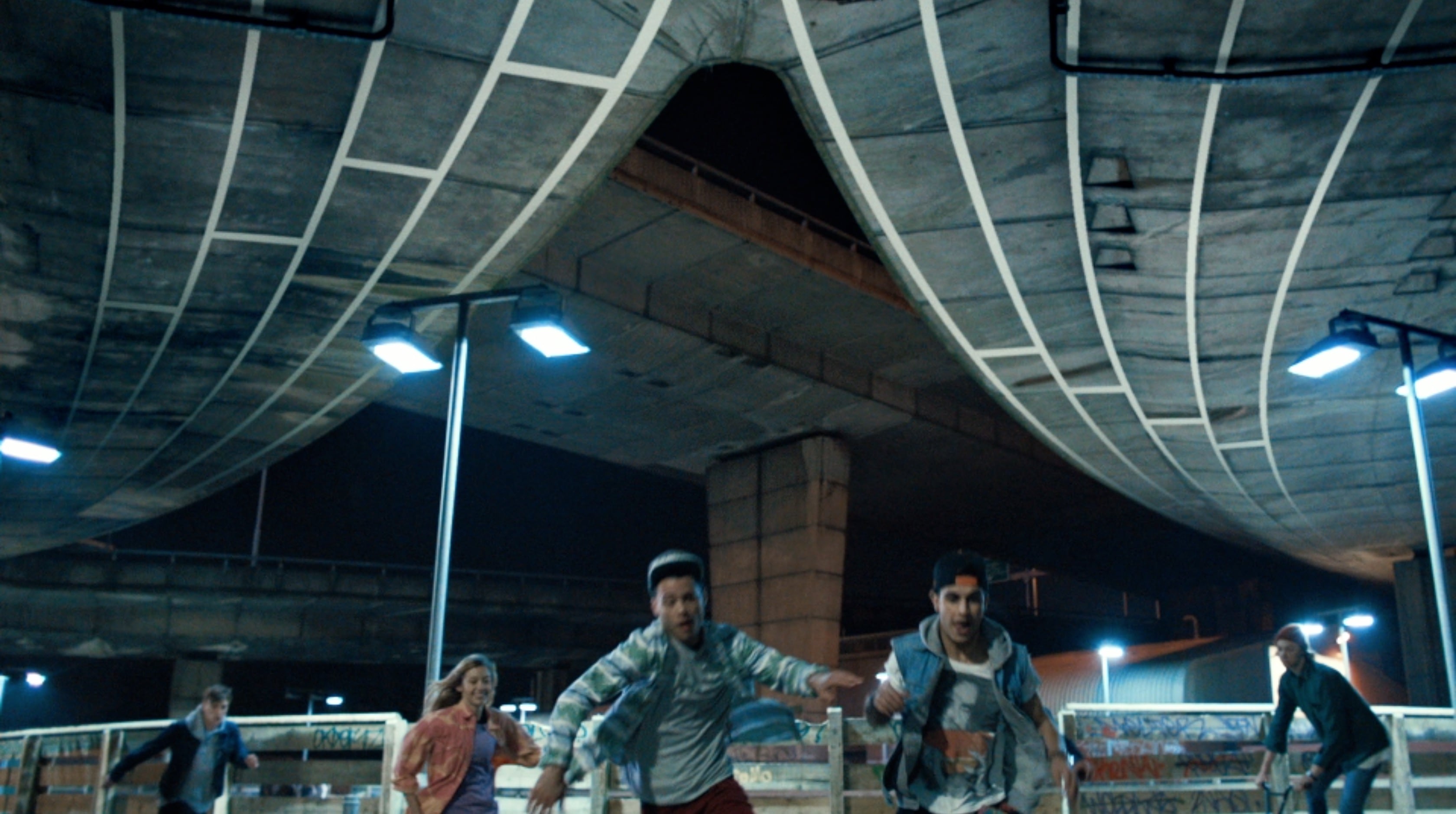 The tricky thing were curves as these needed to be put together also very quick and it is not trivial to construct nice curves with tape so I remembered a technique from my old days in the university studying technical drawing and started to use 3 point arcs to do it together with mapping the radius very quickly. Here you can see the actual system in place while we were training in a corner in the office.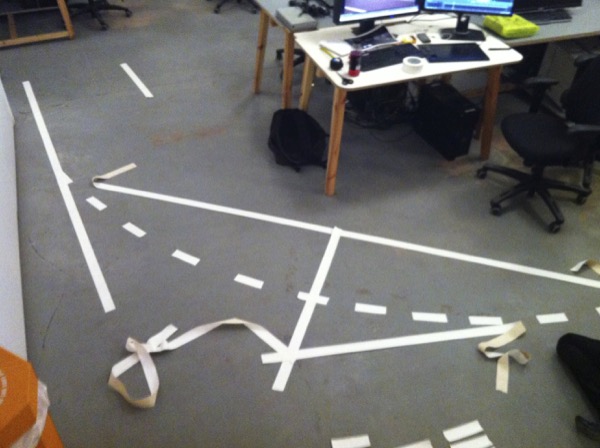 And here you have a clean setup in the office.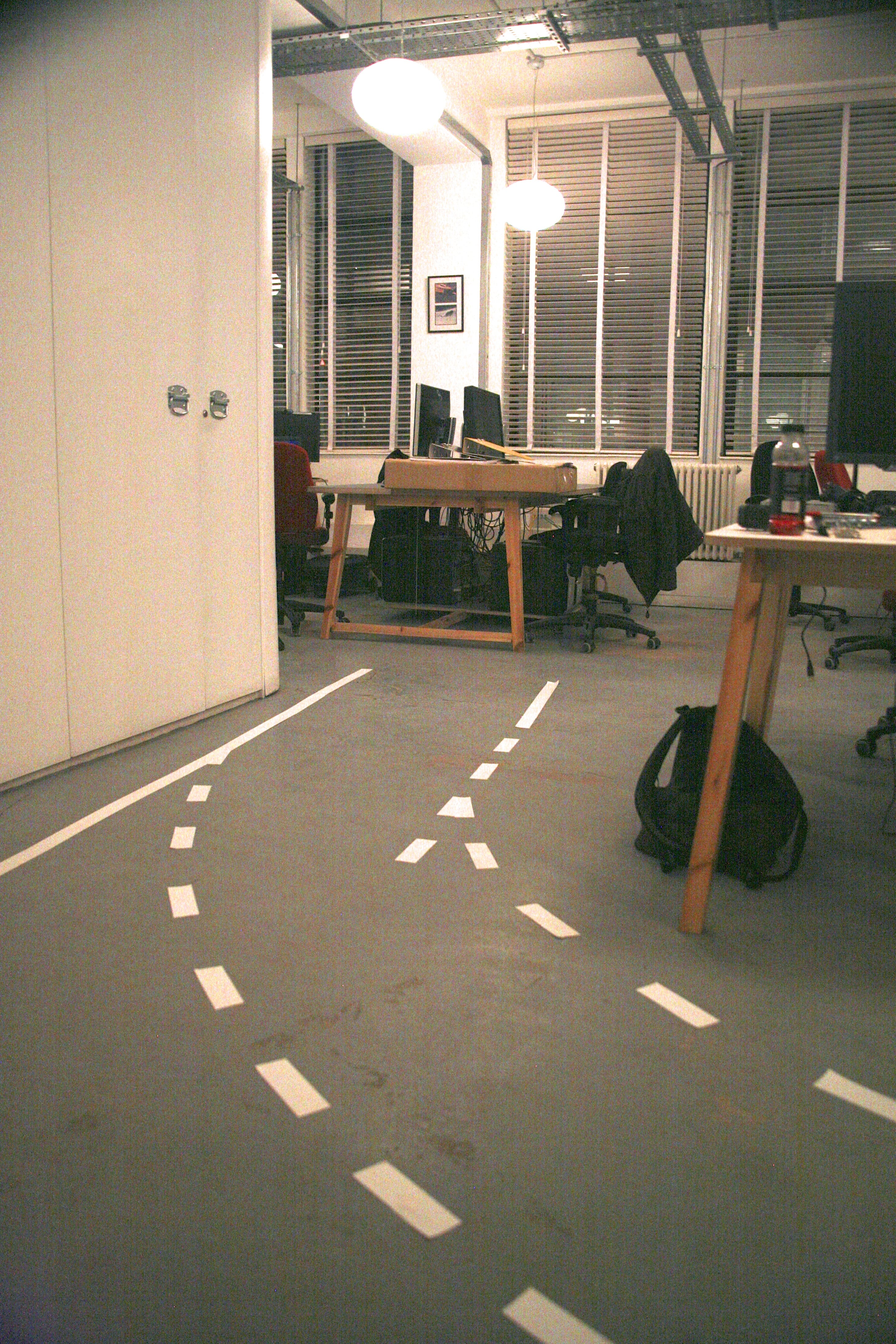 It is really fun to think that after so many years doing high end effects for advertising I rely more and more every time on the most simple practical tricks to make sure we put the right time into the real meat rather than having lots of shots to do and not finish any.
Conclusion
A refreshing approach to something everybody was counting would be CG… and looks good too so what else can I hope for?
Credits
Director: Jack Lawrence Agency: Everyone Associates Production: Armoury Task: VFX Supervisor