When I was given the opportunity to direct another animation job I was so excited, specially Sunlight that was a very nice realistic looking job with live action.
So I did jump onto it with both arms open and trying to put into motion a ton of my ideas about animation.
Approach
In this particular case the client wrote a nice little story that was researched as they usually are and after a series of meeting we moved forward to reshape it so it could fit the target length plus clarify the spatial relationships that were subject to major constraints due to the fact that we had to do it all with previously recorded material.
After a complex process the new revisited edit was approved and the animation started full steam knowing that we had to hit the message and timings.
The modelling of the characters had a bunch of changes, from better proportions to match their personalities to a more subtle expression set, which led us to better communicate the mood for the dishes. Also new characters and props were built and we reshaped quite a few bits that may be subtle but truly were necessary.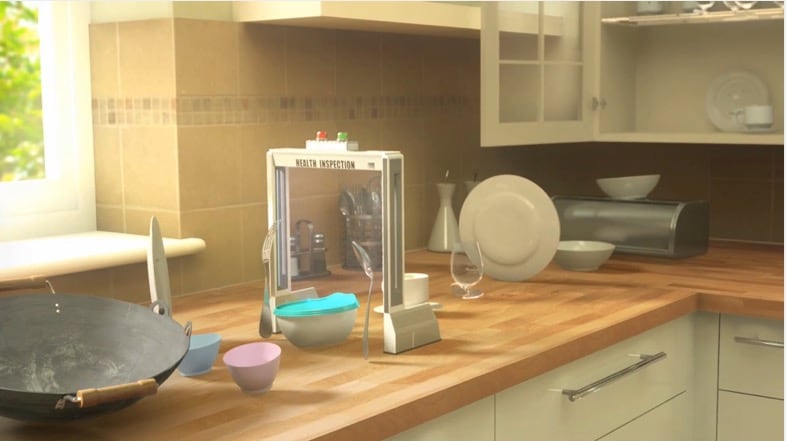 The layout was quite simple once everybody bought into having the action happening near the sink but this lead us to create 3 full CG shots as those areas from the angles required were never shot.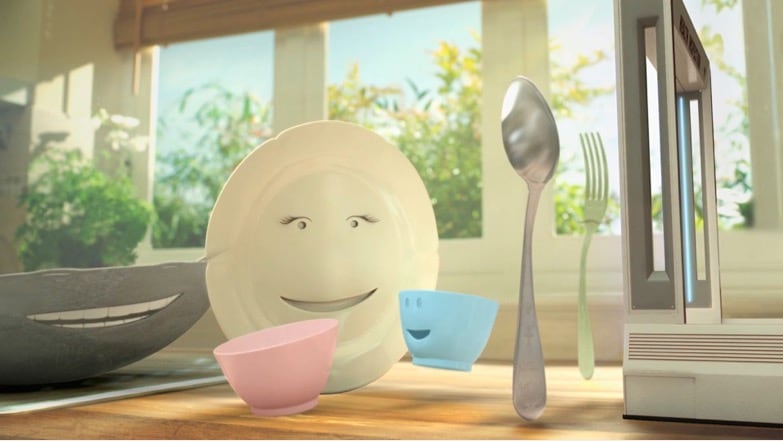 In order to help the animation team I did build a steal-o-matic that had all the beats and moments in them, something I am not allowed to show due to copyright constraints but I used material from various famous movies starring John Goodman as this was my approach with the dad.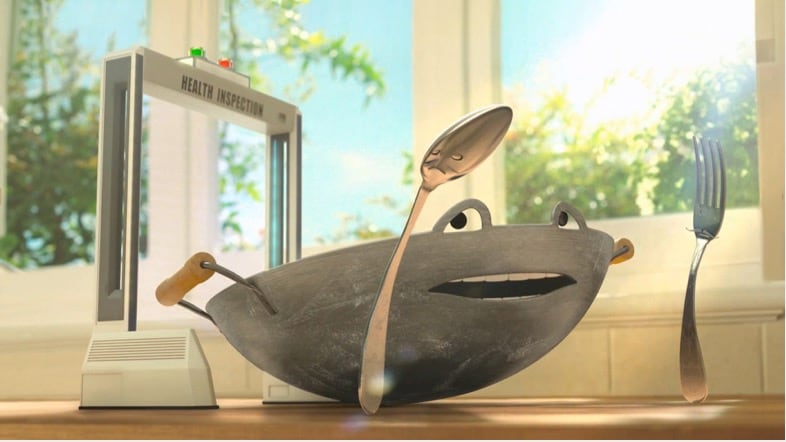 For the rendering it was obvious the team was truly aware of it all so it was only the balance between dirt and clean that needed constant refinement but this was already highlighted in the beginning and therefore pushed into the flame where the client feedback speed was right.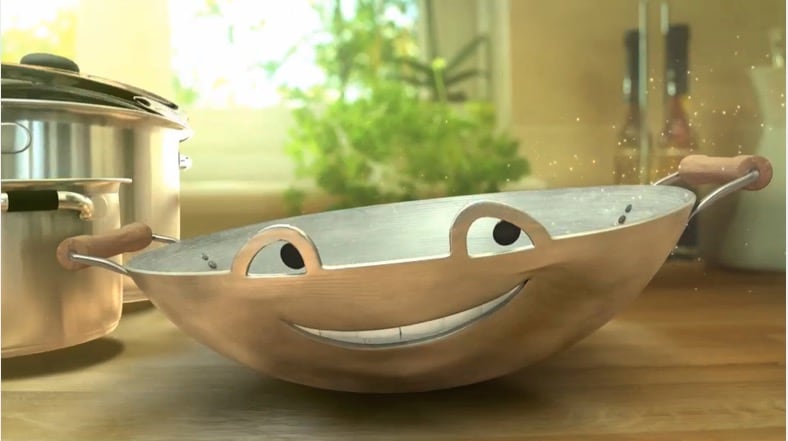 Really really fun job.
Credits
Director: Jordi Bares Agency: Lowe and Partners Production: The Mill Task: Director