One of those great projects where CGI assists to get things in camera done.
The main thing for this project was working closely with the wonderful Simon Willows in planning the effects and figure out set dimensions, camera an transitions before going to shoot.
Approach
We utilised a mix of models and real objects that the director, who is super experienced with these kind of things, did from the very beggining aim to.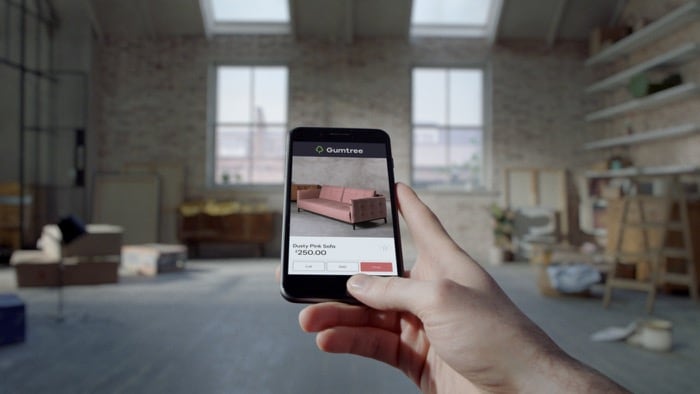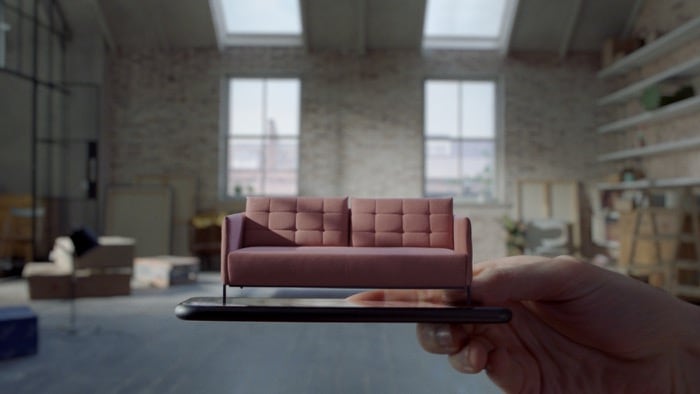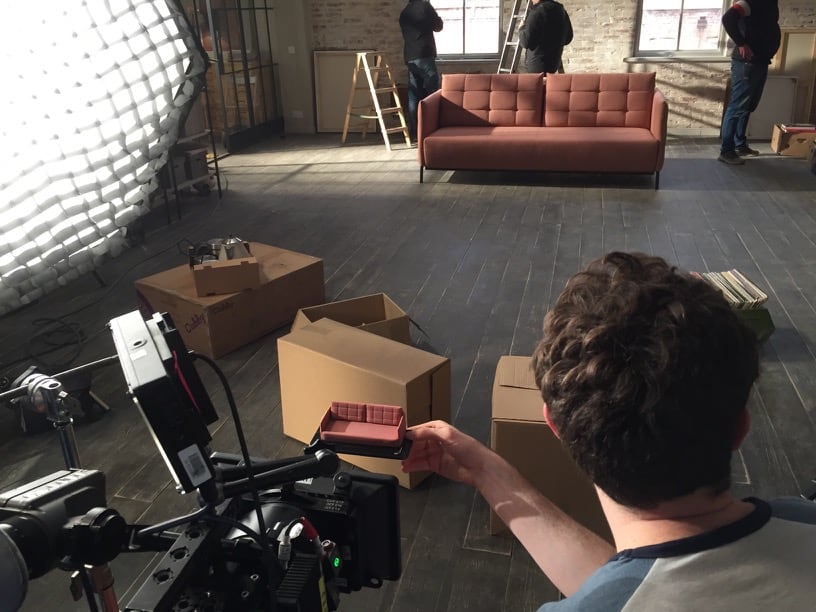 For the car we used a forced perspective trick with a table dressed as a realistic road that had a second car underneath and when the girl takes the car, it is actually a second take.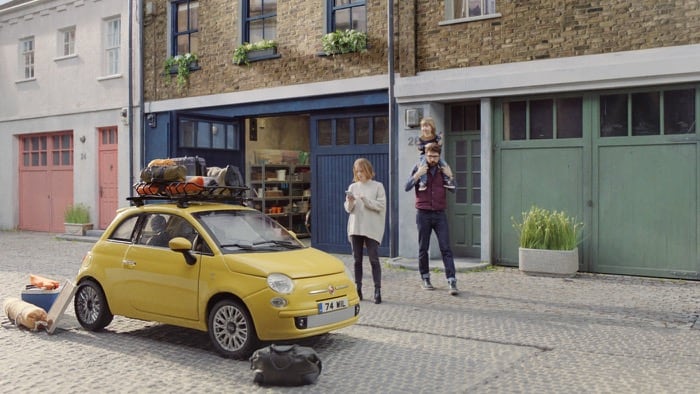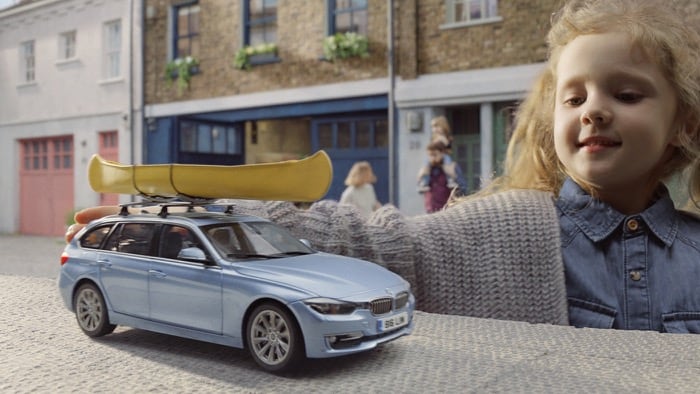 And here is behind the scenes.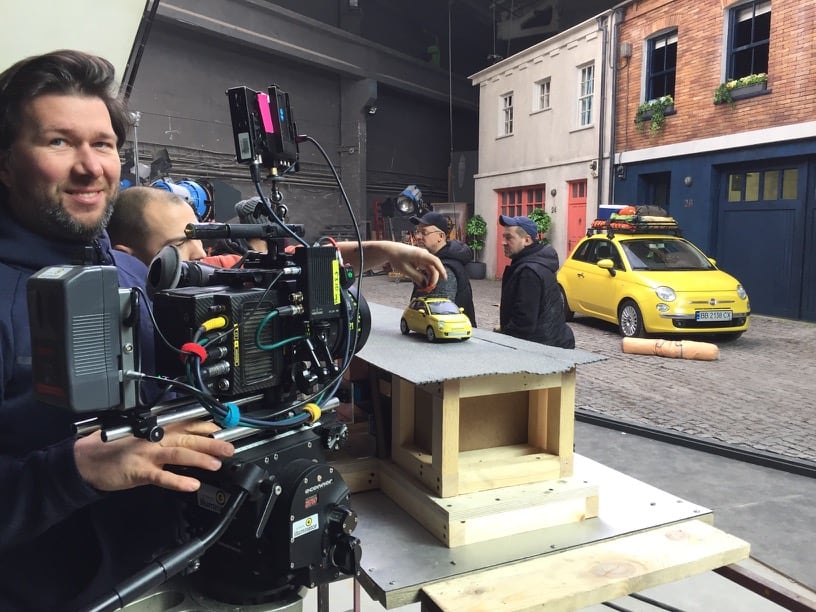 We did a number of tricks that were variations of the same ones, all based on forced perspective, and pretty fun to see in action of course.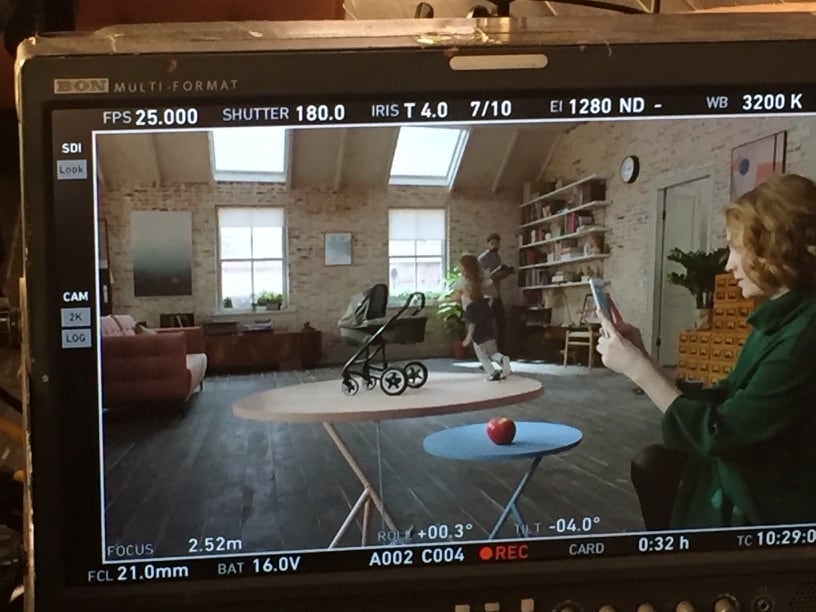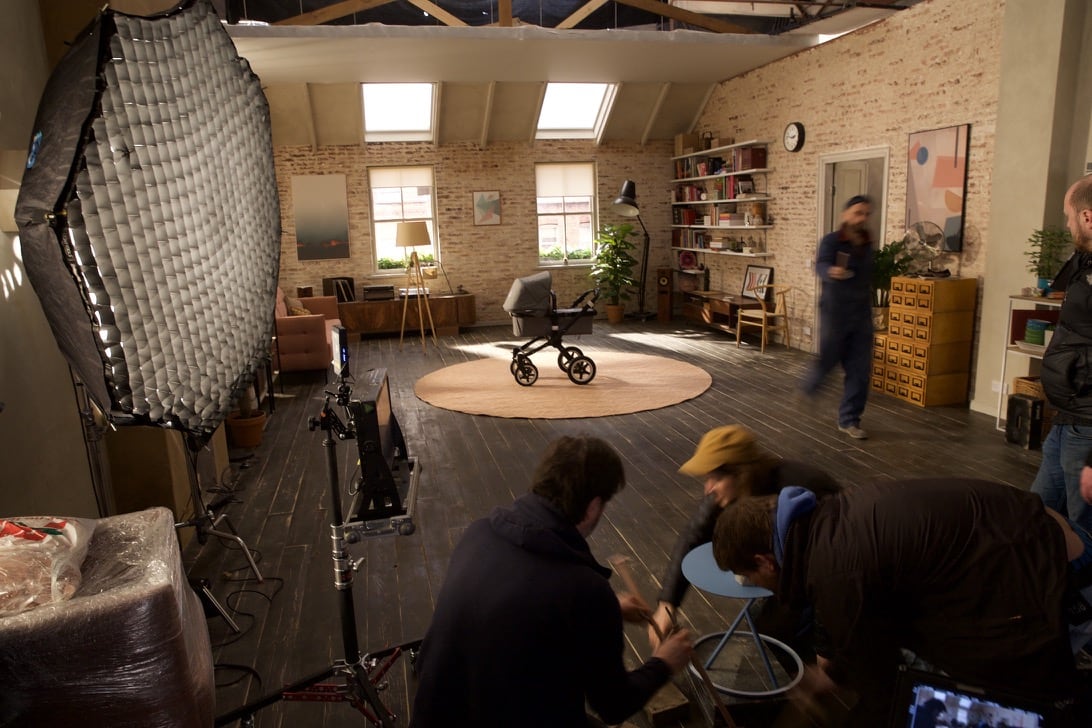 But I certainly enjoyed it a lot, apart from twisting my ankle on set. :-P
Credits
Director: Simon Willows Agency: Fold7 Production: Agile Films Task: Creative Director