The latest installation of the UEFA Champions League brand identity.
Approach
Framestore's remit was to provide assets for the full broadcast toolkit, delivering graphics and sequences which will be used by broadcasters for live match analysis and highlight programming.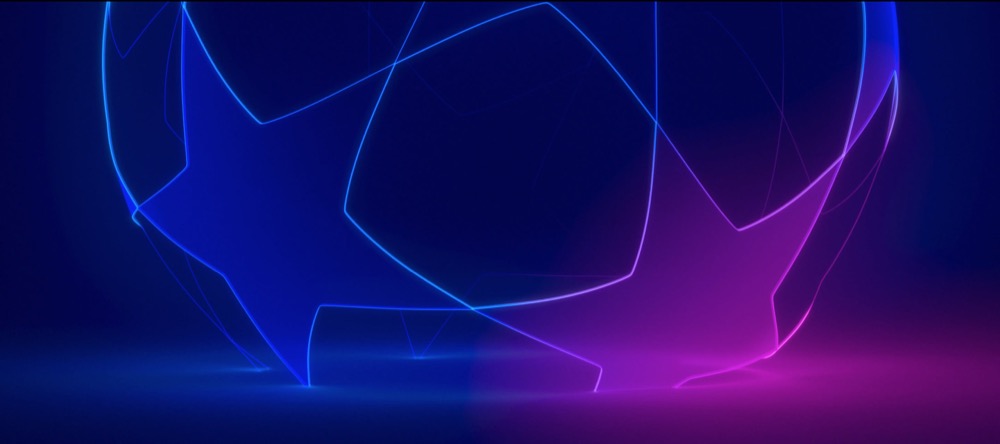 Films
It also created the television title sequence for which the creative studio provided several roles from early previsualisation through to finessed shots.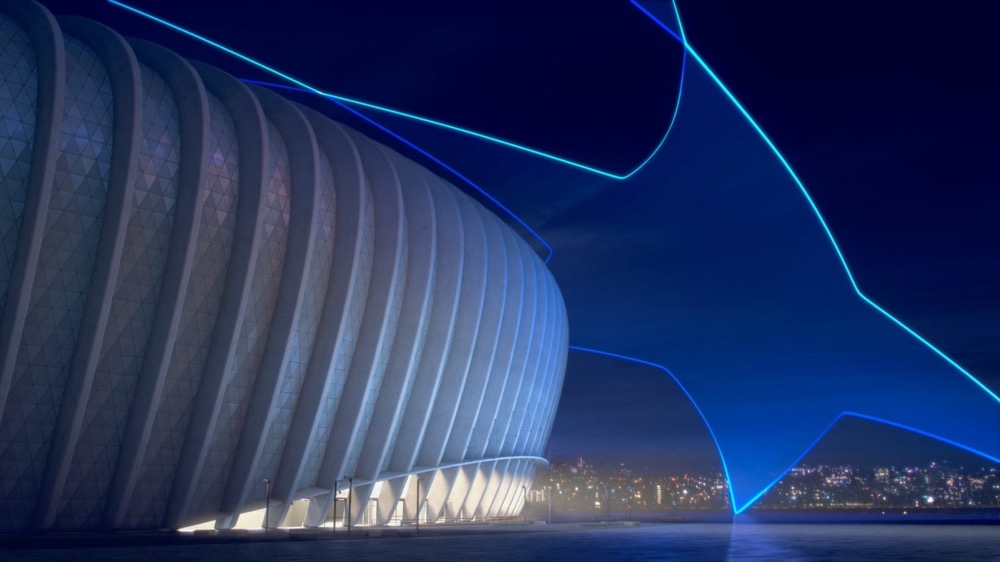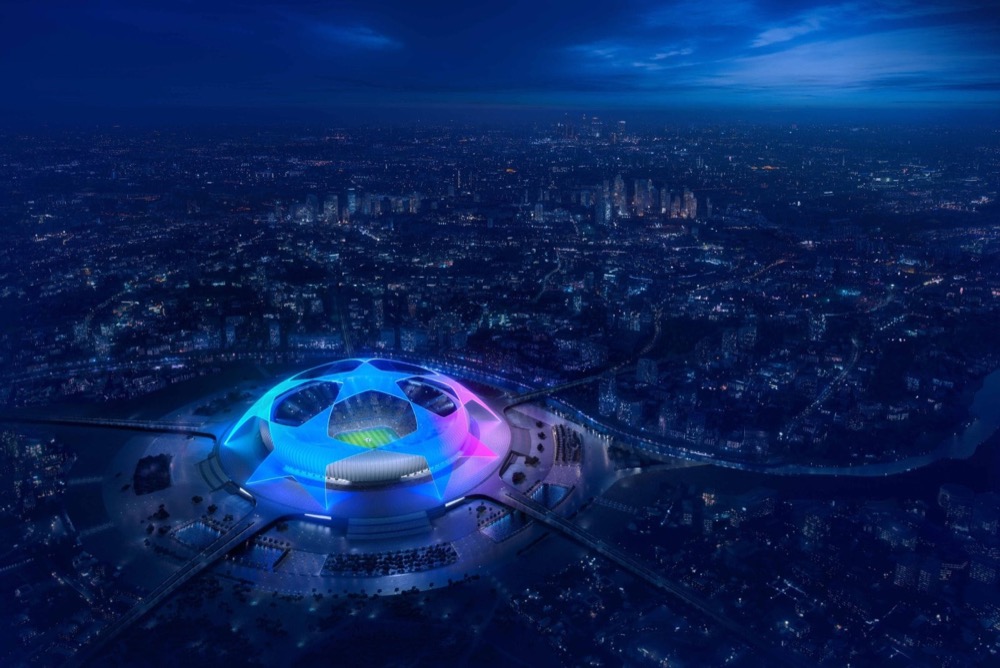 Starball
At the heart of the rebrand sits the starball, a concept that shines a light on UEFA Champions League moments that make "the ultimate stage". Framestore delivered the starball asset digitally at a phenomenal 30K resolution. In the title sequence, this asset is also used to dynamically "wrap" three players (Ronaldo, Dzeko and Mandzukic) and in wider shots forms a canopy over the featured stadium. Five further hero images, for extensive use across the broadcast package, were delivered at 12K.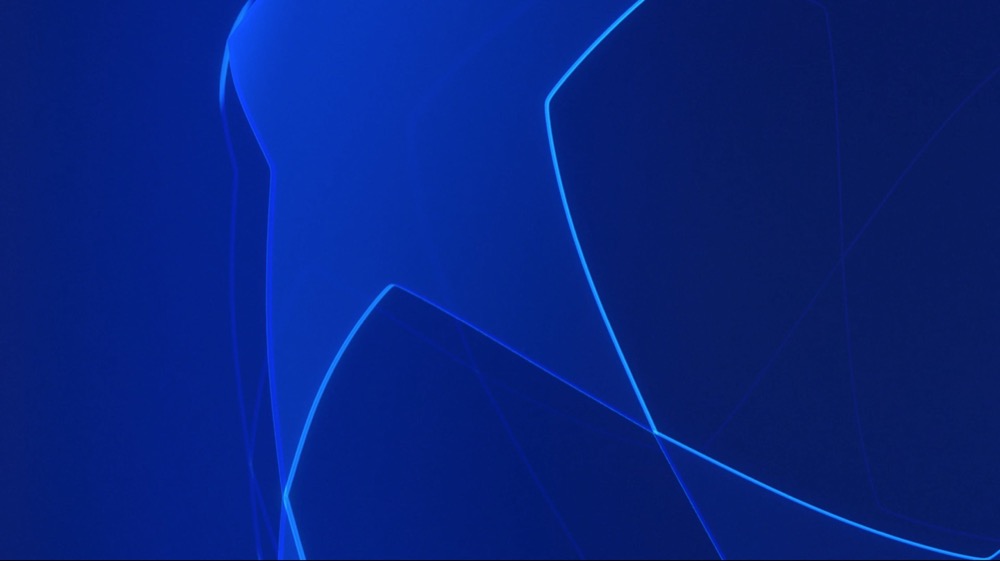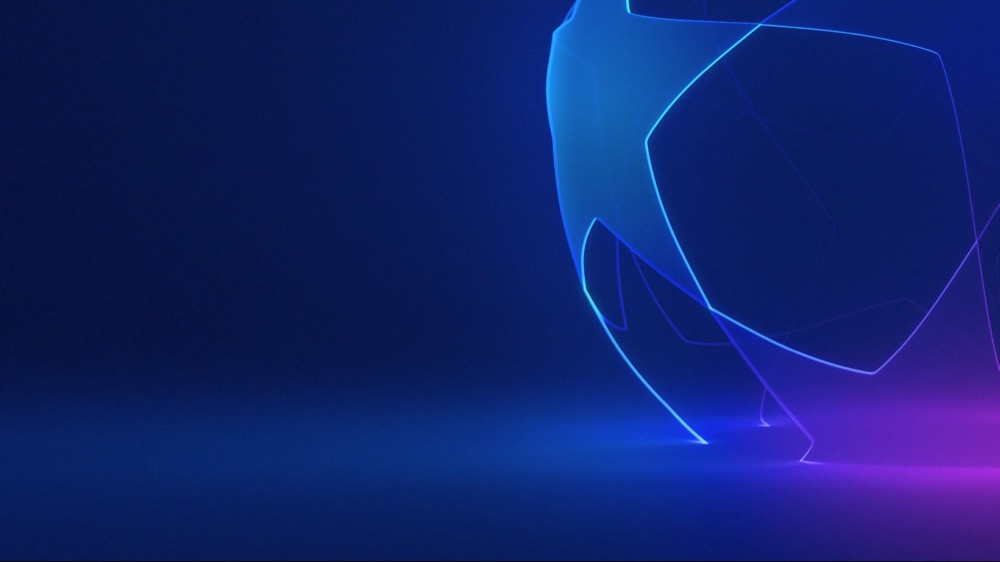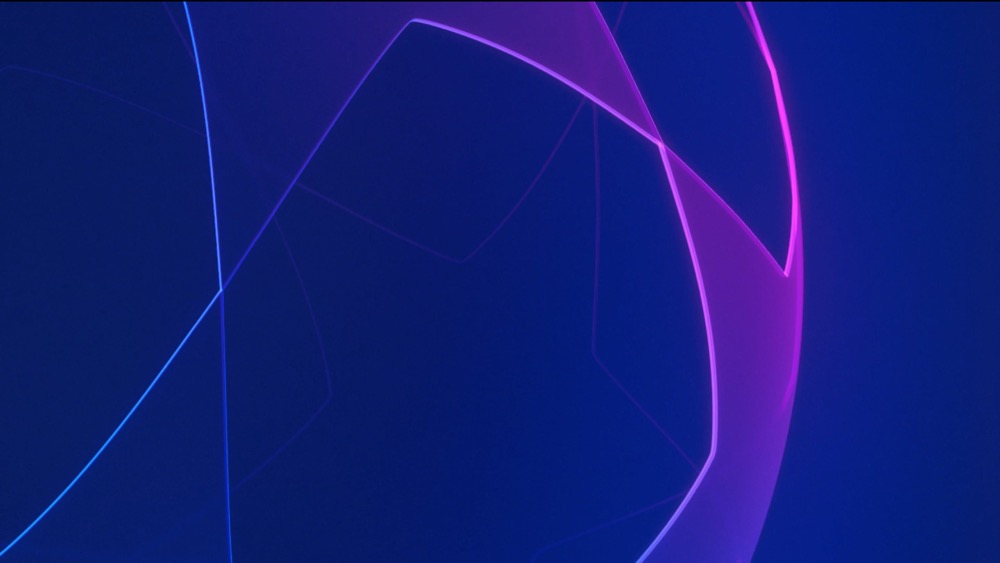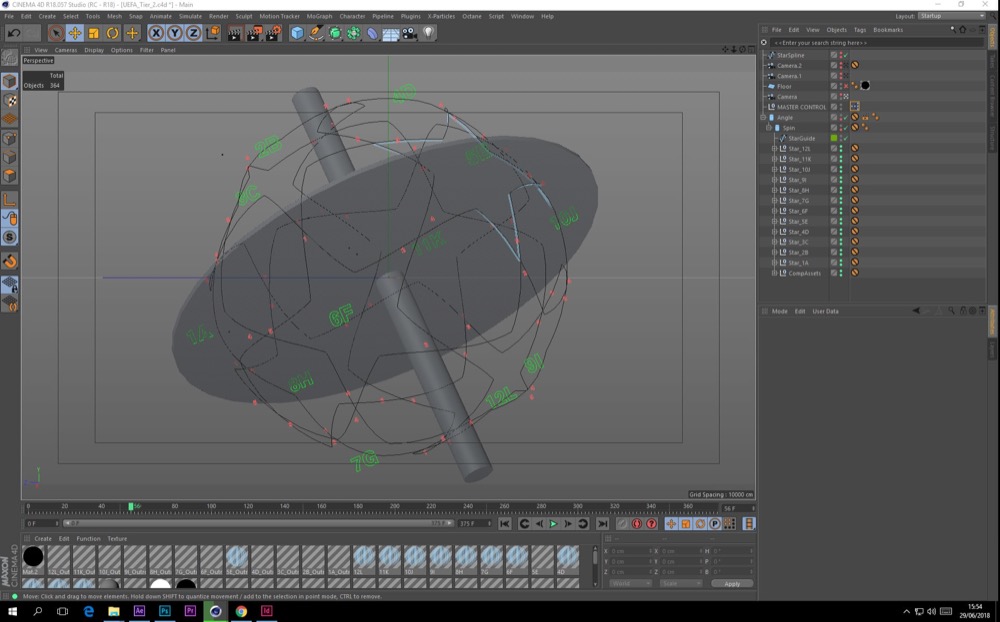 Stadium
The sequence's stadium itself, and the surrounding sprawling environment were constructed by Framestore, taking architectural cues from the curvature of the Championship trophy. Artists took a methodical approach to the build, using principles of urban design to craft a stadium that would hold up to scrutiny for the sequence's full four-year run.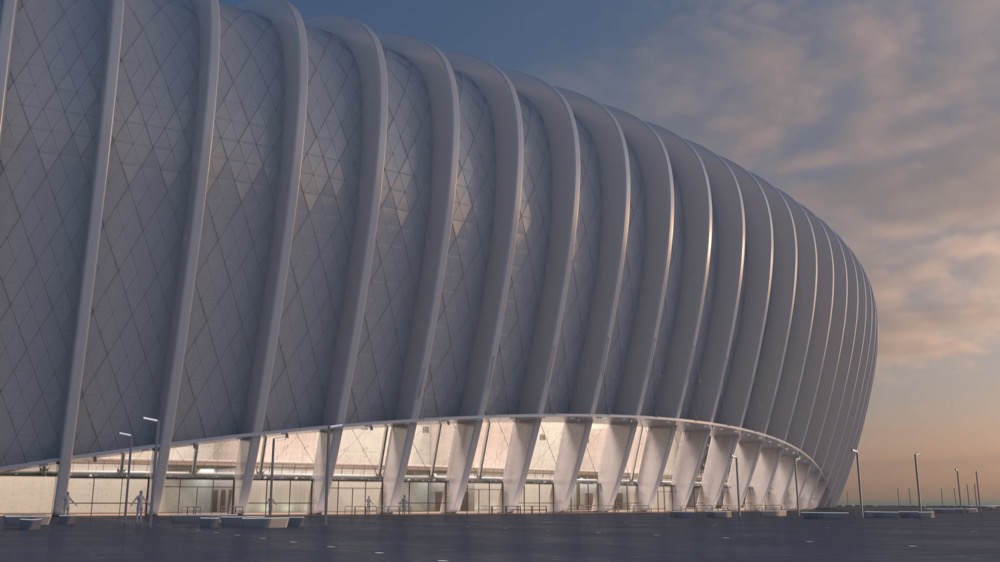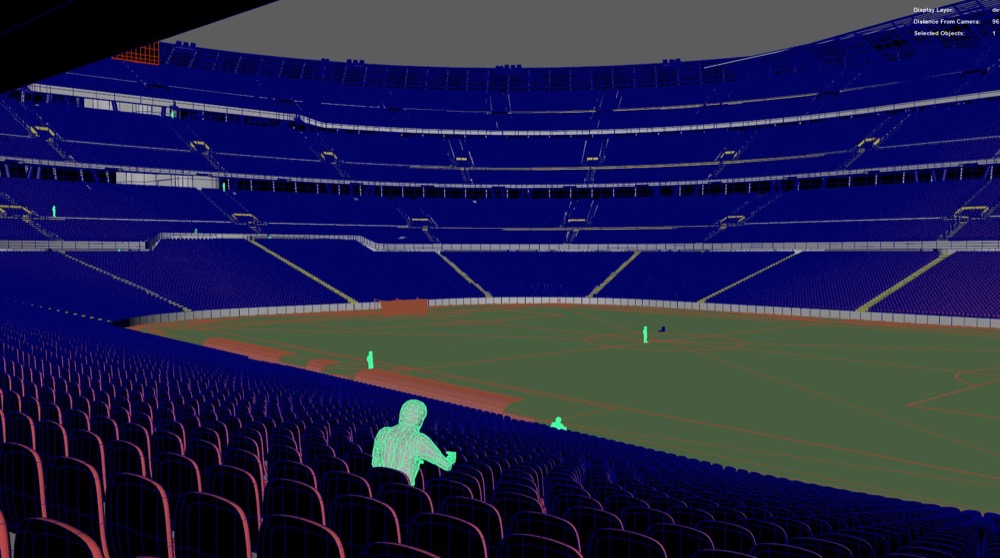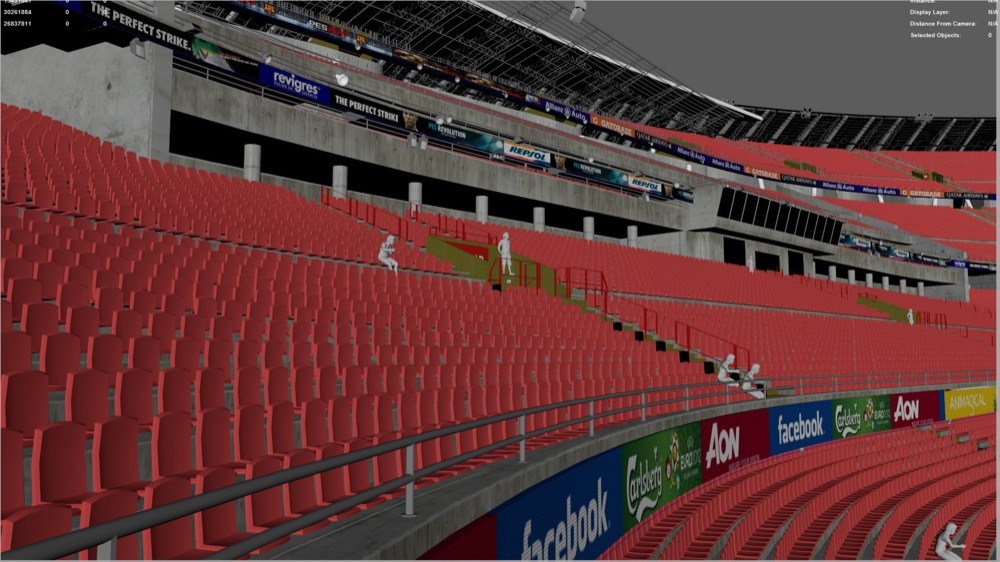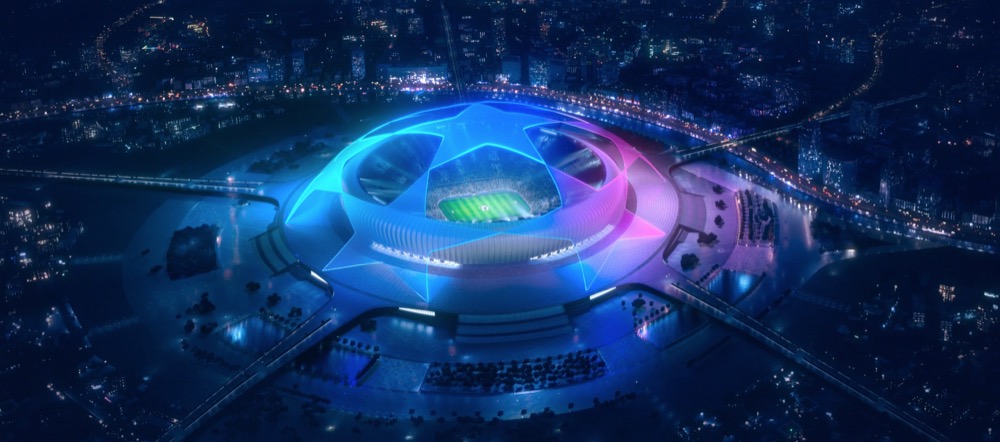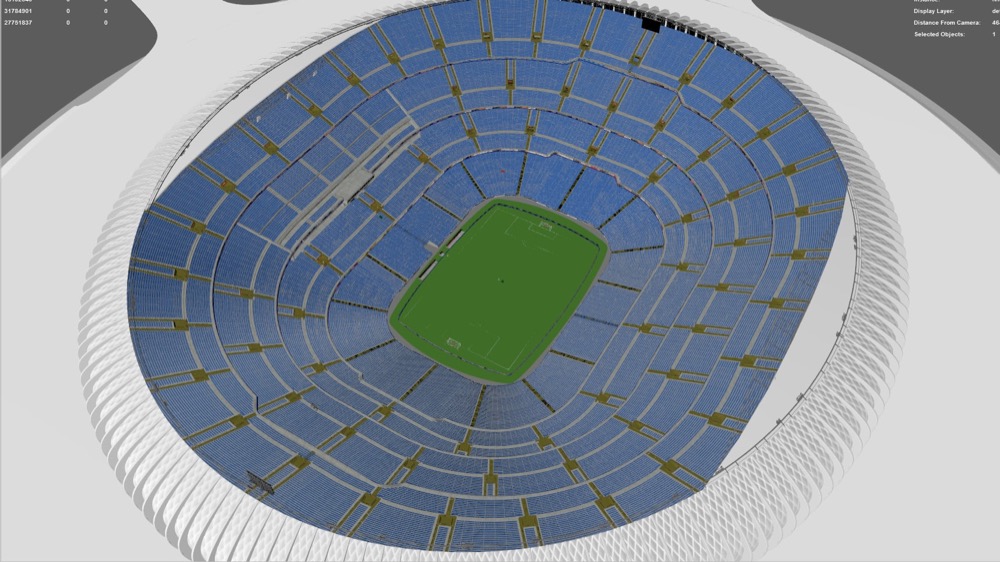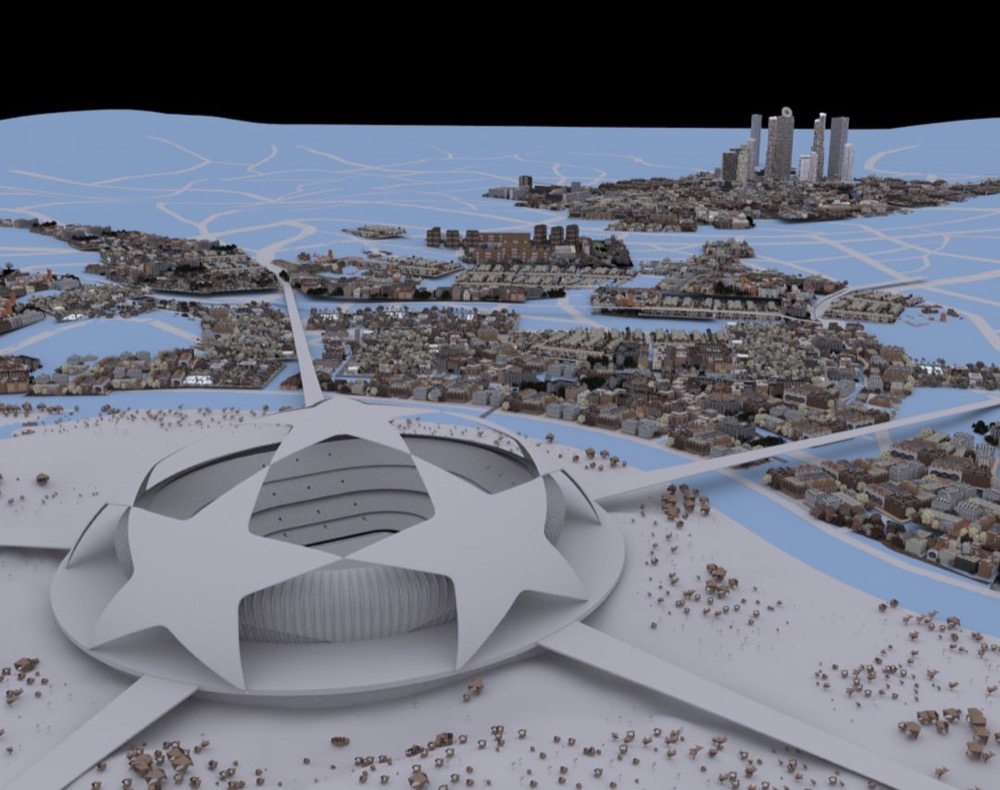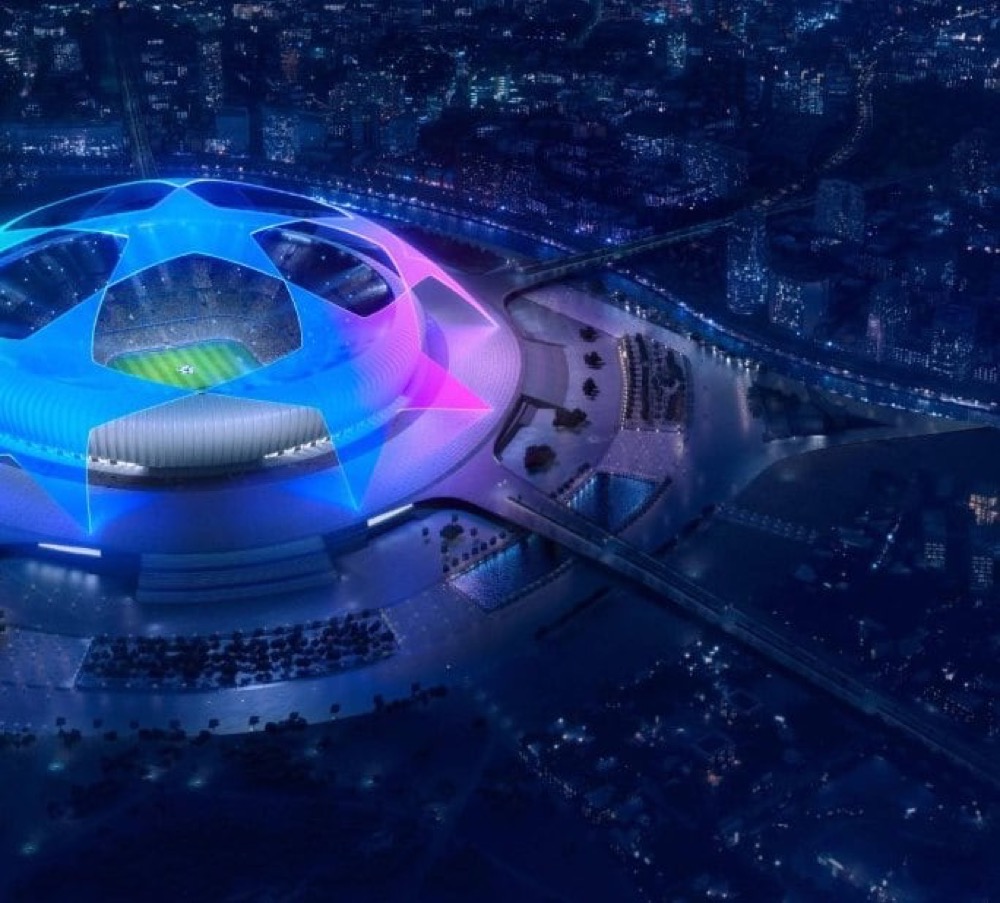 Final words
All in all it was a enourmous tour de force but I am super proud to watch it week in week out on TV.
Enjoy it.
Credits
Task: Creative Director